I've played with aliens in the past - but got pretty bored with them because the human / alien babies being born all looked the same
the alien genetics were so strong they were all being born completely alien without any various and when they grew up I couldn't tell them apart.
However - I've just found a way to create an alien family that is very amusing!!
THE TIME MACHINE
So Red has got herself an alien - his name is voohoo ... his name amused me straight away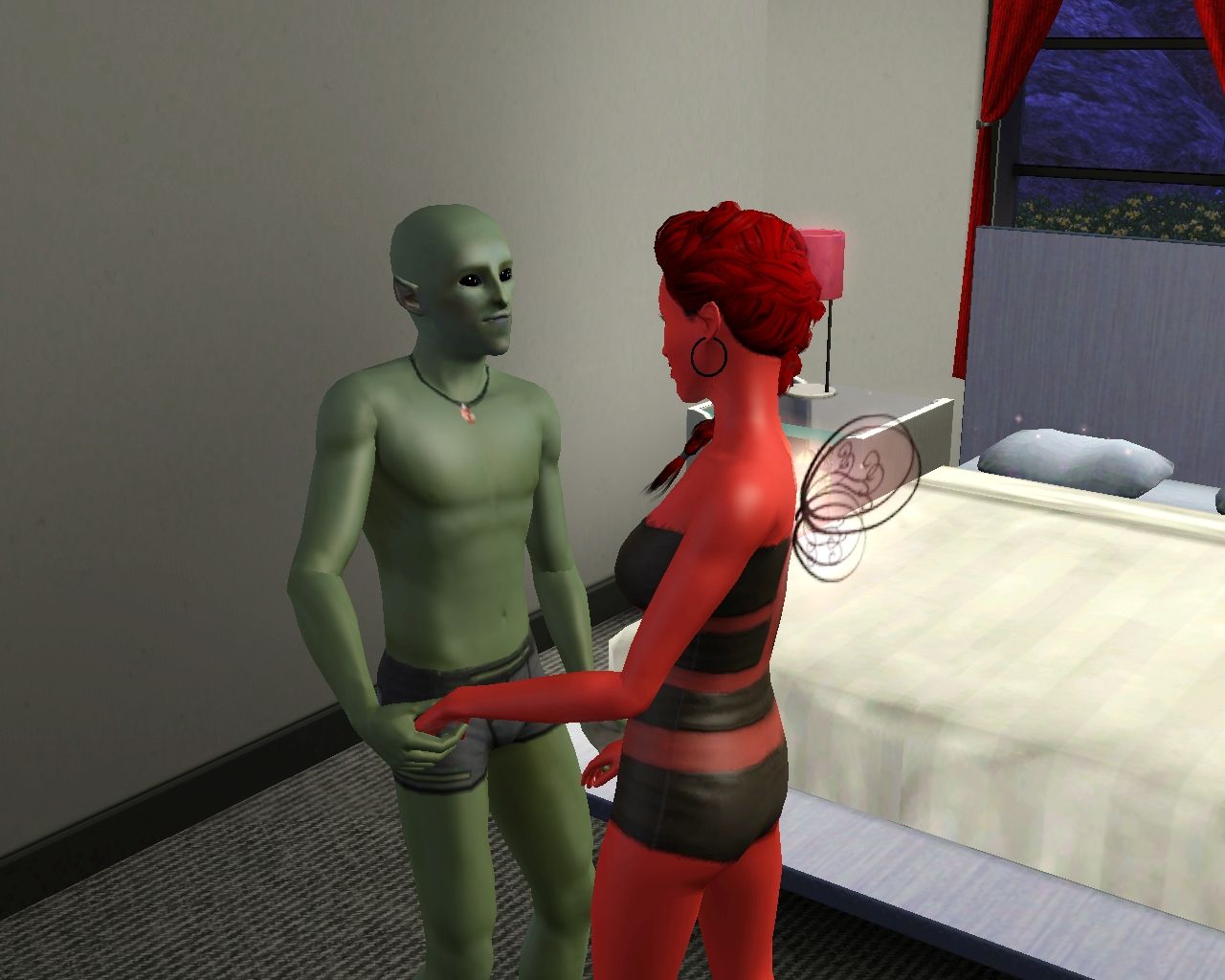 I was testing out a time travel machine challenge that I want to do - but got very distracted when the alien came to visit
she dragged him into the time machine and their first child came out.
Antony cracked me up straight away because of his eyes.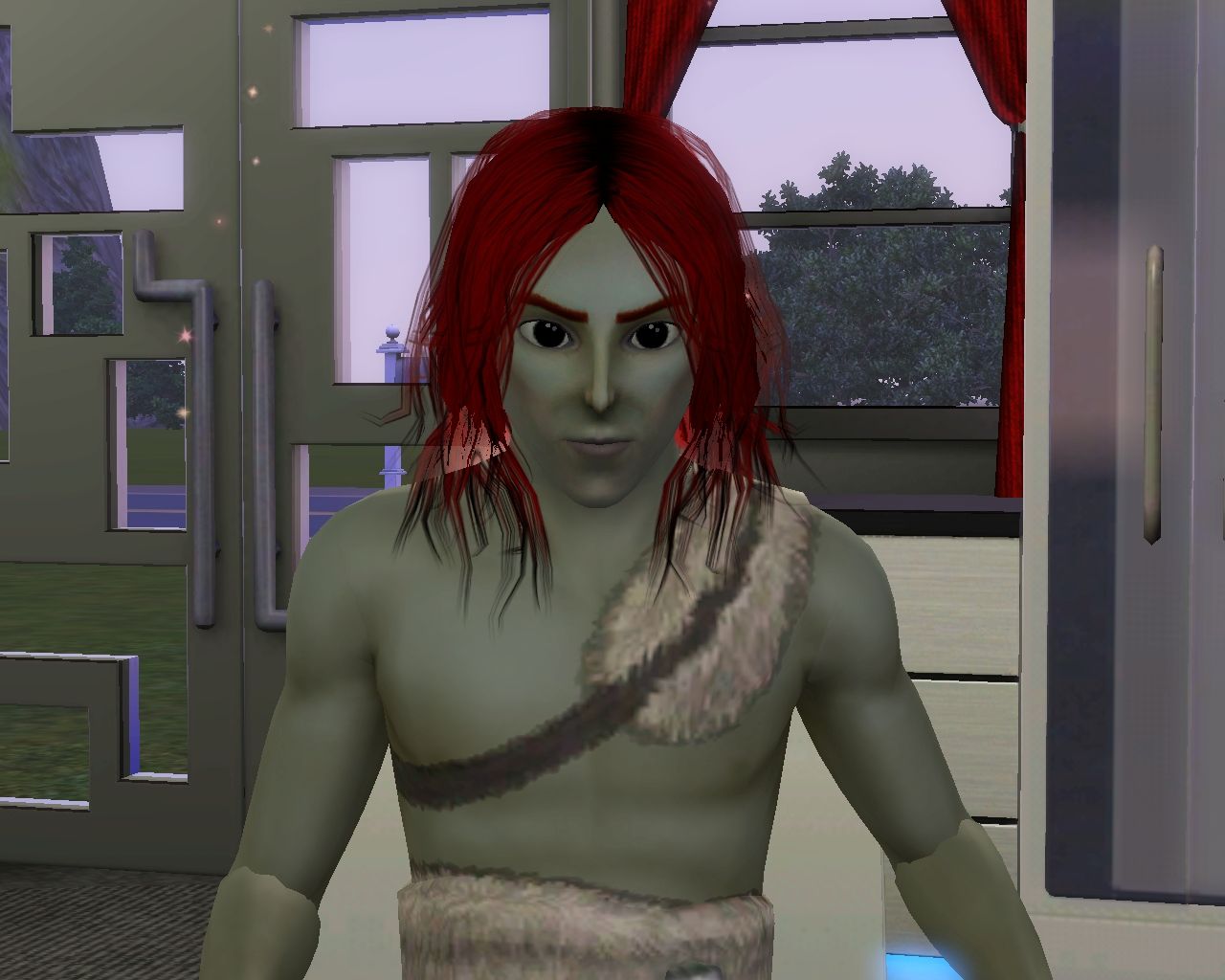 he is actually a fairy (which he got from Red) and he has no alien abilities in him at all except for his looks
Their second child is even funnier - he is a fairy again - no alien abilities and he looks completely human all but for the colour of his skin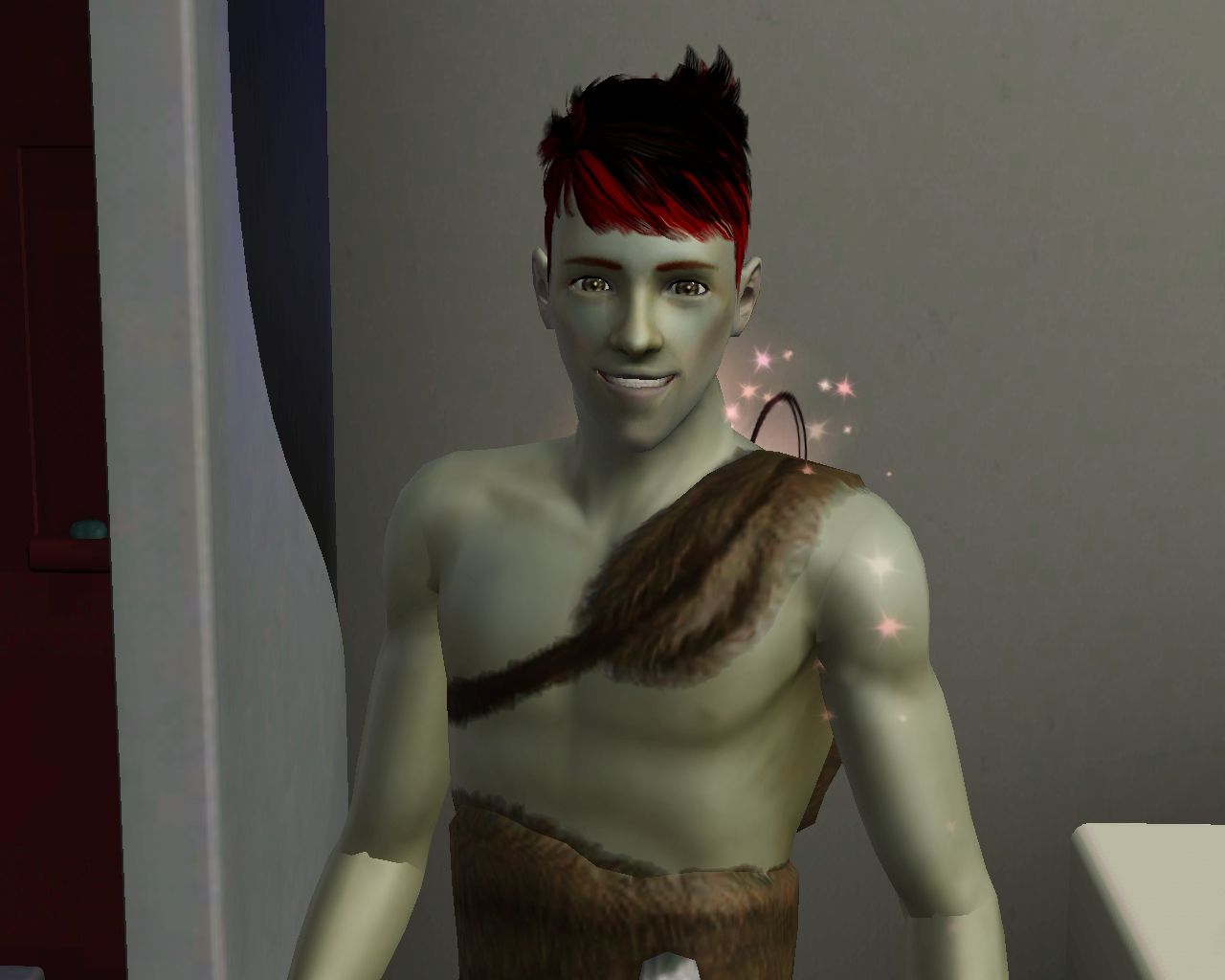 their third child - she is an alien looks and abilities - the only thing she doesn't have is the ears, and I don't know what has happened to her nose!!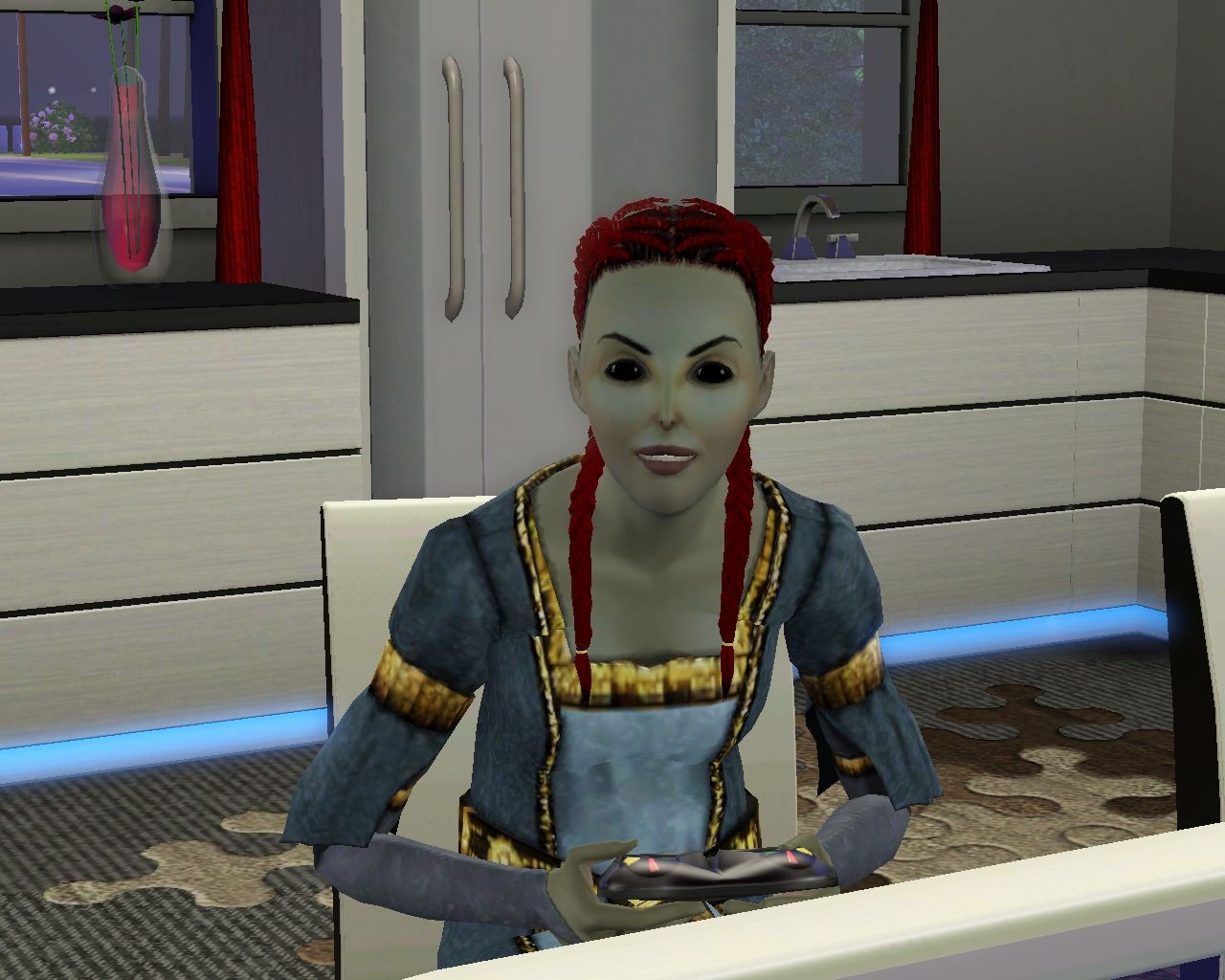 so the children coming out of the time machine are a lot more varied than the ones being born.

I also played with the space ship for the first time
the Garfield cat stuck to the glass really amused me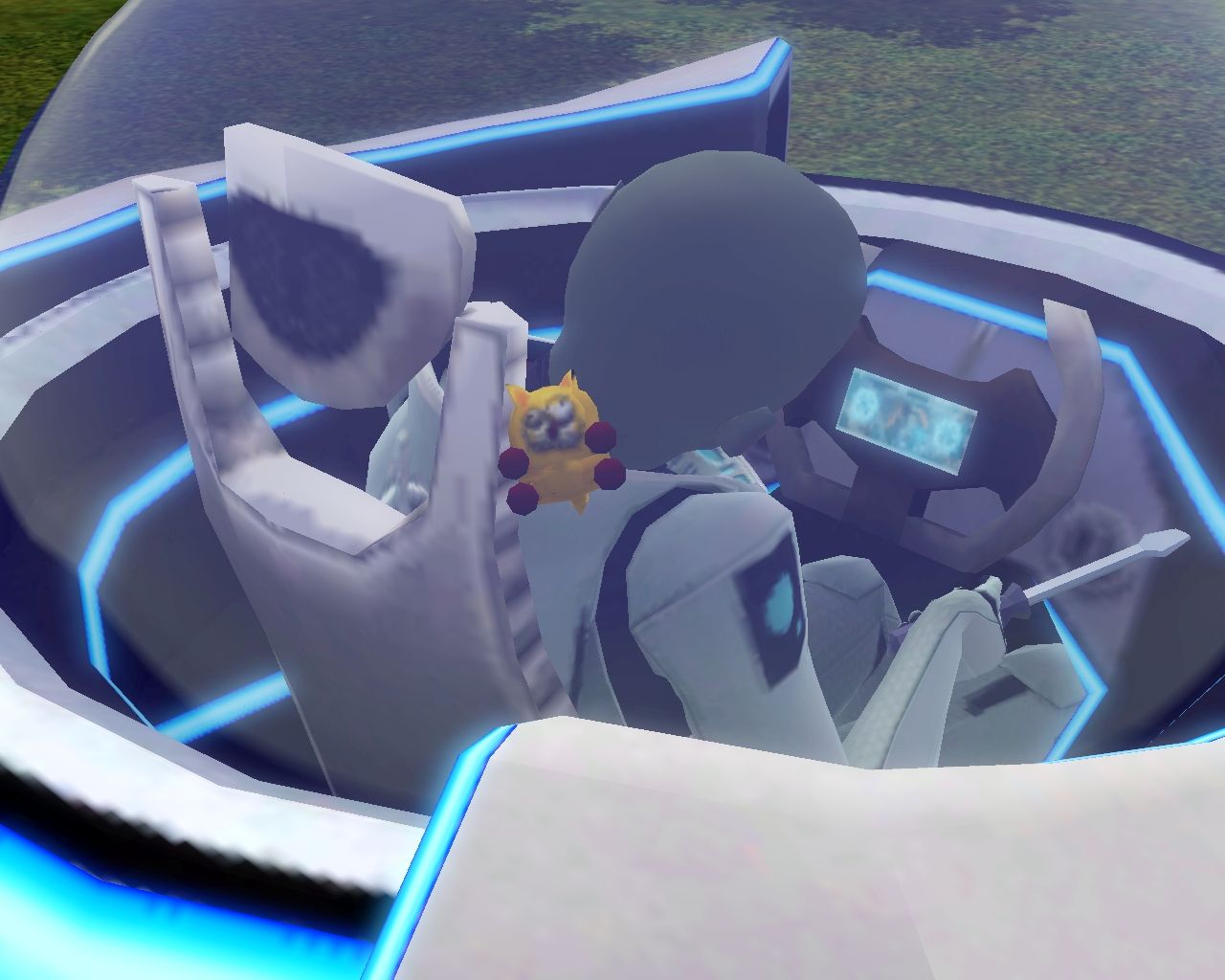 and the takeaway coffee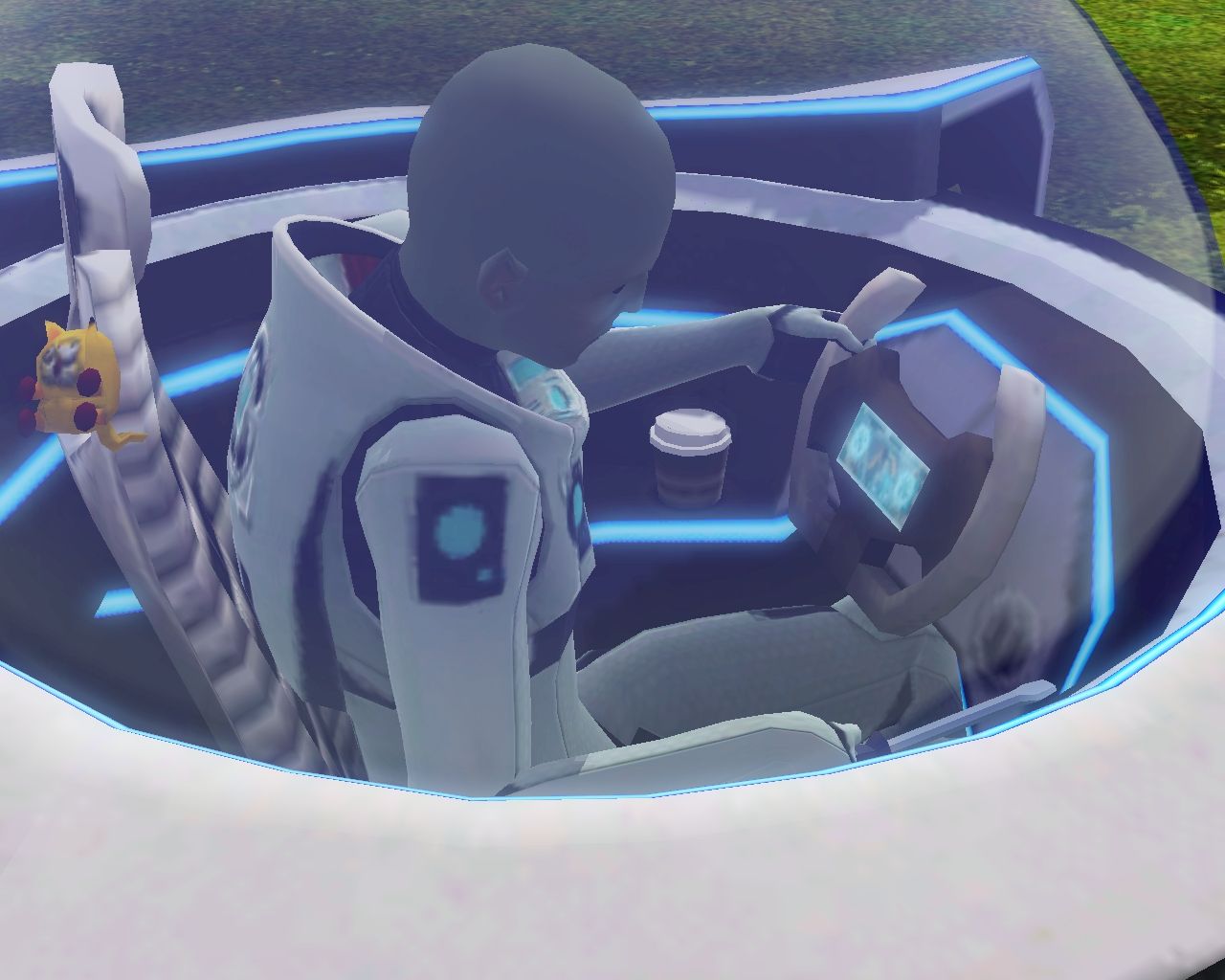 the alien invasion on the community lot was fun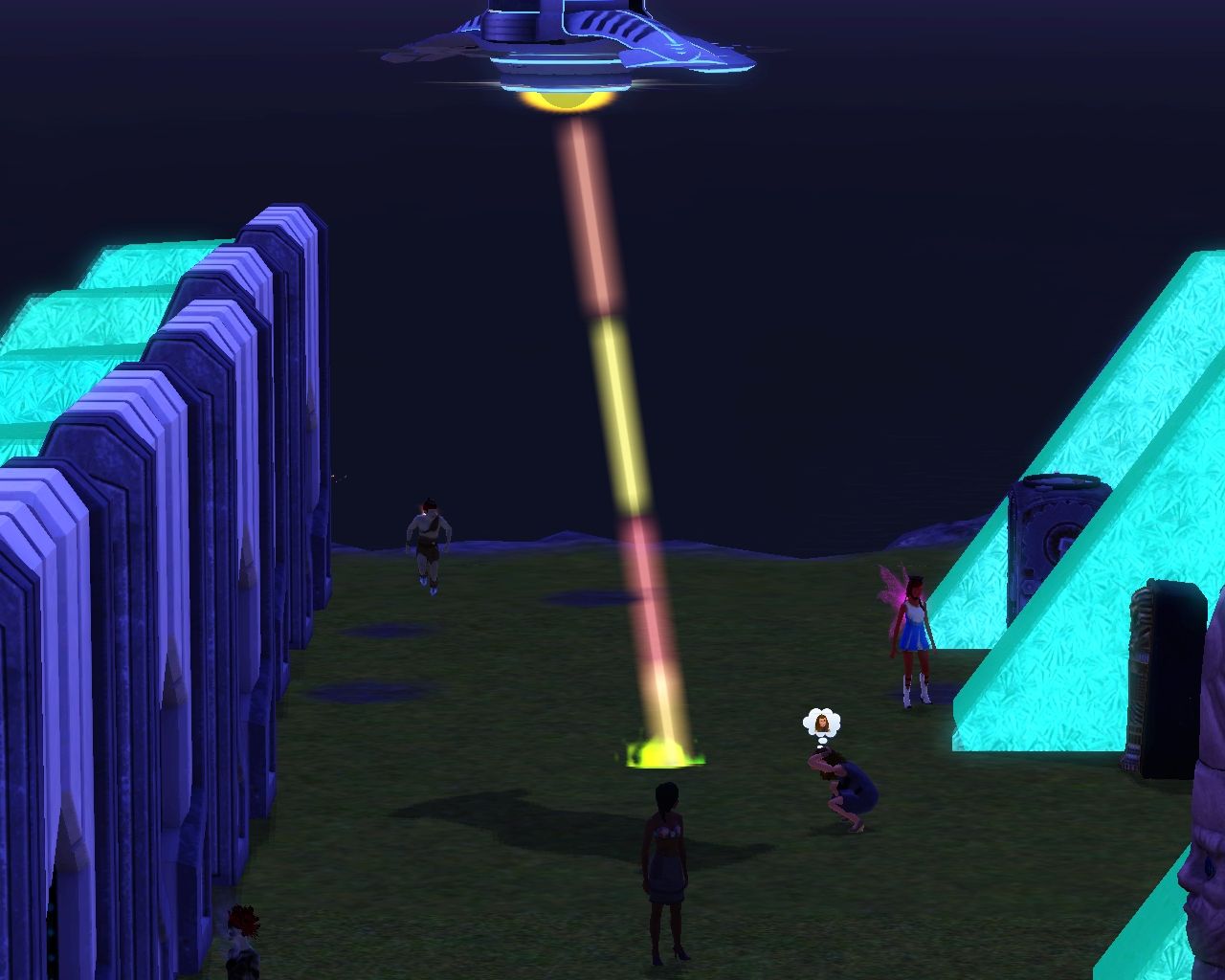 but I'm not sure he meant to get his own daughter in the attack