I figured I should move this here, even though the white legacy is over now, which sort of puts an end to the movement...
However BBVM did result in Keika making a bachelor challenge for Vis, so, success!
Here's what the original official BBVM thread looked like! (Smilies have been replaced with close equivalent)
And here are all of the replies to the thread. (Smilies were NOT replaced in this section)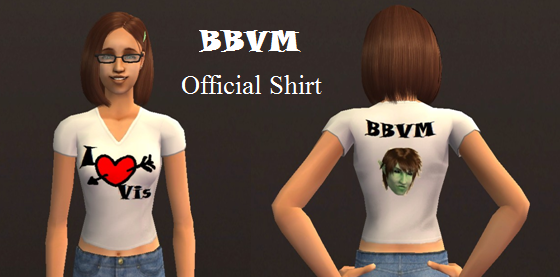 Included in the zipped file is the picture above and the shirt file. I'm pretty sure it goes in saved sims, since that's where bodyshop puts it. It might work in the downloads folder, but I haven't tested it. It's for Sims 2.
Download:
Click here!
I made a male shirt, but I can't find it, apologies. I'll keep looking.