Hello everyone~
Little White Comet here proudly presenting her next story in the Sims 2, Filling up the Gap. Now all of you should all be aware of Moonbeam Trail by aledstrange well this basically follows the same path.
Here are the guidelines if you want to try your own Uberhood Challenge:
Uberhood Guidelines
But for a quick run down, my chosen sim will go through all the neighborhoods and have a baby from each maxis sim there. Now because I already had an Uberhood in my game I had to hunt down a different one for this challenge, as a consequence though all the original maxis-made Sims are gender-bent; which means they are a different gender to what the game created them as.
Now this is a side story from my Legacy
A Struggle to Survive a Legacy
so I do advise you to have a read of that first before coming here.
So without further ado let's get this thing started!
08/09/2014
- I'm sorry guys but I'm going to have to put an end to the Junior Family. I've ended up losing the family and the hood for a 6th time

. As such I'm going to take it as a sign that I'm really not meant to continue this. I was so close to having everything back to the way I wanted, I even started taken pictures but now I've just had enough. I'm sorry to those who were looking forward to seeing the next generation but I've really had enough at this point.
Sims 2 is meant to be fun but with the Juniors I was just getting frustrated. I'm sorry once again guys.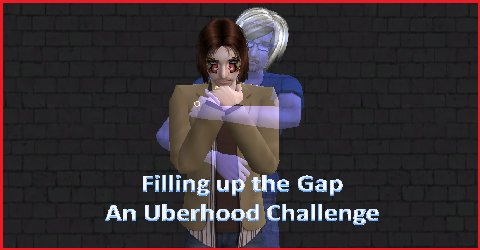 Prologue:
Starting Fresh
Chapter 1:
Strangetown
Chapter 2:
*UPDATE*
Riverblossom Hills
Chapter 3:
Extras
The Junior Legacy Family Tree
(
Spoiler Warning! This will be updated before I upload an actual chapter so read at your own risk!
)
Download a Junior!
(Download any Sim from a Struggle to Survive a Legacy & Filling up the Gap)