April 2017: Daily Picture Event - Submissions
---
At the beginning of each month a list will be posted, and every day has a different activity / theme
you basically take a photograph of your sim or sim couple, showing the activity / theme for each day.

This is a game photograph event that any sim player can take part in no matter what version of The Sims you are playing
Not every day has to be completed if you take part - but maybe you could set yourself a challenge to complete a whole month.
Photographs don't have to be posted religiously every day - when and how it suits you - so if you miss a few days you can always catch up.
---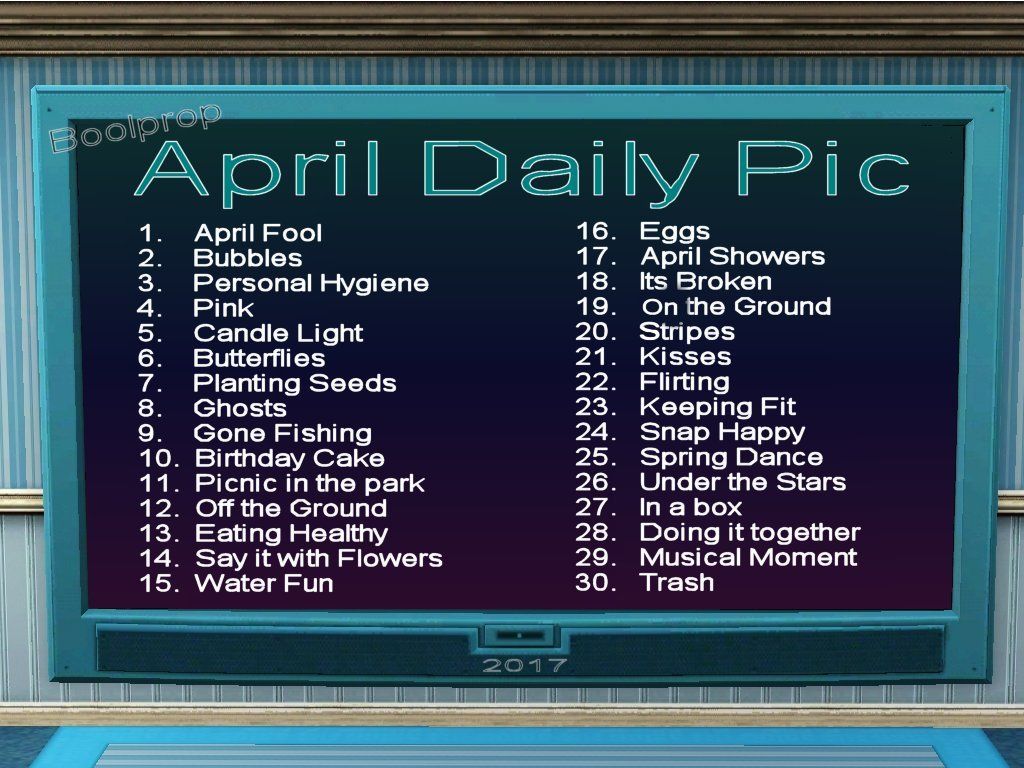 ---
FOR HOUSE MEMBERS:
This event will earn you points for your house in TGBO ... 5 points per daily entry
and there will be a bonus of 100 points if you enter a photo for every day and complete the whole month.
Remember,

post your pictures in this thread

, and then post the points you earned on your scorecard thread (preferably providing a link)
And lastly... have fun!!